The Biker's Gift Guide: 10 Motorcycle Gadgets any Rider Will Love
The go-to resource for planning your motorcycle tours and holidays. Find all you need to know about the top destinations, and routes to make your biking dreams come true.
Discover Motorcycle Tours now
Looking for gifts ideas for a biker? A motorcycle gadget is what you need.
It will not only make life easier for that special person, but it'll make his/her next bike tour even more fascinating! Check out these 10 tech gadgets any biker will love:
Sena 20s-Motorcycle Bluetooth Communication-System
The Sena 20s-Motorcycle Bluetooth Communication-System is an excellent Bluetooth communication device that can make any group tour much more fun.
From the very start, Sena left great impressions on their users and, ever since, they've continued in the refinery process of their gadgets. And although they have many other gadgets, their Sena-20s happens to be the most appealing of all.
With a Bluetooth technology of 4.1, this system permits a communication range of about 1.2 miles between up to 8 riders, all on one network.
This gadget is certainly among the coolest Sena has ever made and something any biker will love as a present this holiday season.
The Xena-XX6 Alarm Disc-Lock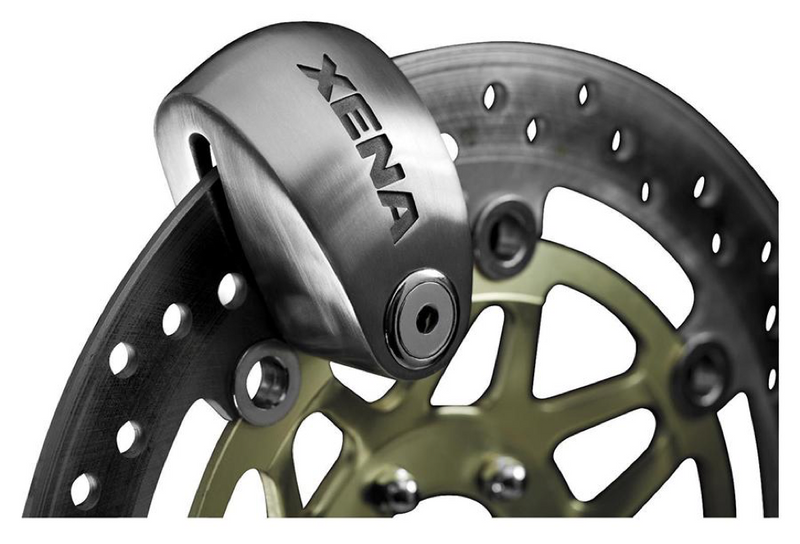 Another useful motorcycle tech gadget is the Xena-XX6 Alarm Disc-Lock. Stealing motorcycles, unlike cars, isn't very complicated. So, to further secure your motorcycle from thieves, this is what I would highly recommend.
The Zena-XX6 is made of a combination of a stainless-steel disc-lock with an inbuilt alarm system. A very practical add-on to reduce the chances of theft.
The Garmin 220-Zumo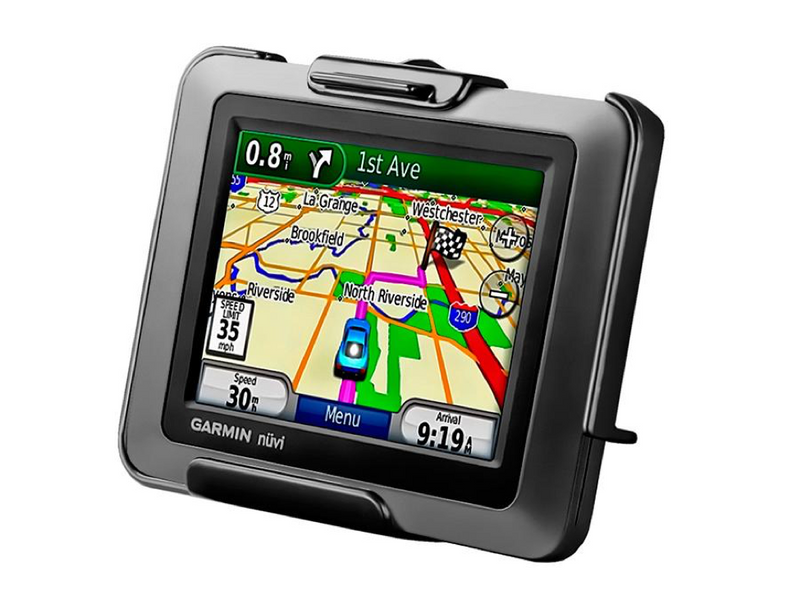 We cannot speak of useful motorcycle tech gadgets and ignore a modern-day device used almost by everyone: the GPS.
The amazing Garmin 220-Zumo is a compact and waterproof GPS system that features a luminous touchscreen. It is fairly easy to use, be it during the day or at night, and its durability reaches up to 8 hours after a single charge.
When merged with your Bluetooth device, together they form a splendid duo with audible spoken directions while you enjoy the road. Without a doubt, a very useful gift for an off-road biker.
The Kruzer Kaddy-Cup Holder
The Kruzer Kaddy-Cup Holder is perfect to take a cup of coffee to go. But it doesn't only help to hold beverages, it can also hold sunglasses, wallet, phone, or anything else that the biker needs for the ride.
It suits most touring motorcycles and ATVs, and it comes with a well-assembled grommet, together with an Allen wrench for an effortless assembly.
The Garmin VirbX Action-Camera
Some bikers have this interesting habit of recording every trip they do, and the Garmin VirbX Action-Camera is perfect for that.
With its impressive resolution and great features, it has given the high-end GoPro a run for its money. Its unique GPS embedded features allow the possibility of integration between videos and location-based data in an unparalleled manner.
One stunning feature of the Garmin Virb's is its G-Metrix, an internal appliance that can track as well as record location data such as speed, acceleration, GPS coordinates and altitude.
This extremely useful motorcycle tech gadget is to die for and is just the perfect match for motorcycle riders.
The Icon Urban-Motorcycle Tank-Bag
This Motorcycle tank-bag is an innovative idea specially made for motorcycle riders.
If the bike this special person rides doesn't have a trunk (or it's not big enough), the biker must struggle to carry things around. Well, not anymore with this bag.
The kit consists of a magnetic mount tank bag, as well as a backpack and a helmet carrier, all at a go. Simple, yet very useful!
The Antigravity X.P-1-Micro-Start Personal Power-Supply
Imagine your beloved biker on a motorcycle tour, seeing a breathtaking landscape, and immediately thinking of you. He/she will want to send you a picture, or maybe call to hear your voice, but the phone is dead. So is the romantic moment.
This personal-power supply will charge any phone (and any other electronic device) with ease. It holds a lot of power, such that it can even start a V8-engine. It comes with a full package of adapters and weighs only 12 ounces.
The Bike-Master Tire-and-Tube Flat Repair-Kit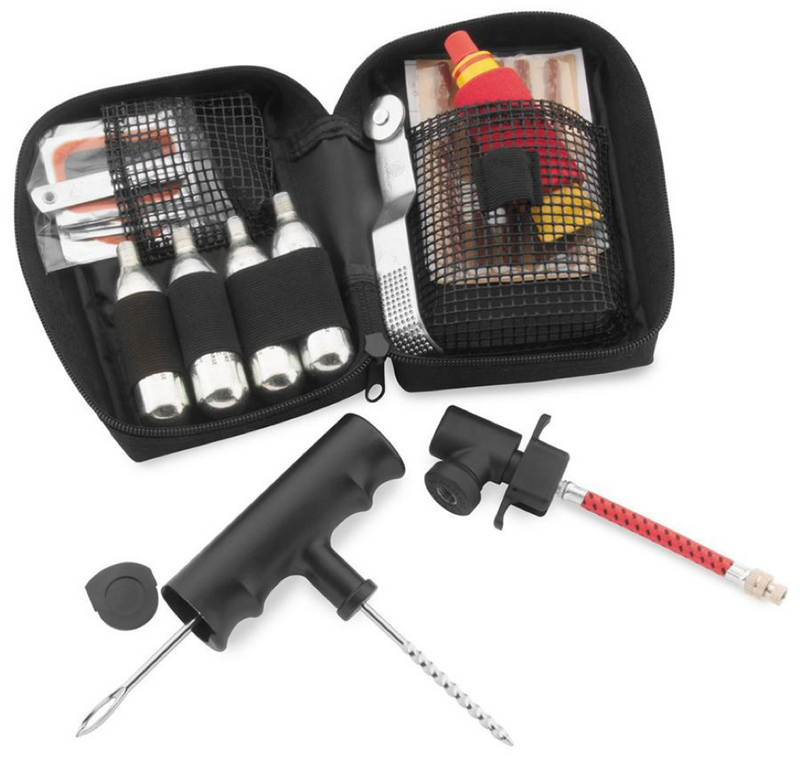 Scared of having a flat tire in the middle of nowhere? This repair kit is the ultimate motorcycle tech gadget for tire punctures.
It can be a lifesaver for roadside emergencies, featuring 4 small carbon dioxide canisters that are meant to re-inflate a flat. It can be used for tubeless tires too.
The BikeMaster Multi-Tool with Sockets
BikeMaster has designed a good multi-tool kit with sockets that contains basically all the tools you need. These items go from 6 hex wrenches, 3 sockets and a socket drive, as well as a combo. All these fit in one piece.
You never know when you could need any of these tools, and you'd be getting better value for your money, as opposed to buying each individual tool separately.
The Coleman Mad-Dog Gear-Comfort
Finally, the Coleman Mad-Dog Gear-Comfort - the perfect gift for a soft, comfortable ride.
It is made of soft molded foam, with extra cushion to suit and adapt to the rips and tears of the seat. It helps embellish your motorcycle further while making your seat very comfortable.
Long bike tours can be exhausting, but this cushion will make it a bit more bearable for the back of any biker.
---
Complement your gift with a holiday where the biker can use this new gadget. There's no better present than a guided motorcycle tour!
Rezan Ferdous is a guest author from 10HighTech.