How to Prepare for a Round-the-World Motorcycle Tour
The go-to resource for planning your motorcycle tours and holidays. Find all you need to know about the top destinations, and routes to make your biking dreams come true.
Discover Motorcycle Tours now
You love going on adventures. You're the type of person who never gets tired to travel just to see new sights, explore unique cultures and meet different people. Currently, you're proud to say that you've been to almost all countries around the globe. However, the idea of traveling via boat, plane or car doesn't excite you anymore. You've already tried all of these in the past, and now it's time for something more exciting!
You've decided that, for your next trip, you'd like to try something new. How about a mode of transport that is fun and intriguing at the same time? How about a motorcycle tour around the world?
Even if you've done plenty of traveling in the past, a motorcycle adventure is an entirely different approach. For one, you should dress the part – you can't wear maxi dresses or shorts while riding your motorcycle. Aside from what you wear and the safety gear, you should also prepare for the long journey ahead. You can start by considering the following:
Decide what you'll pack and take only half of it!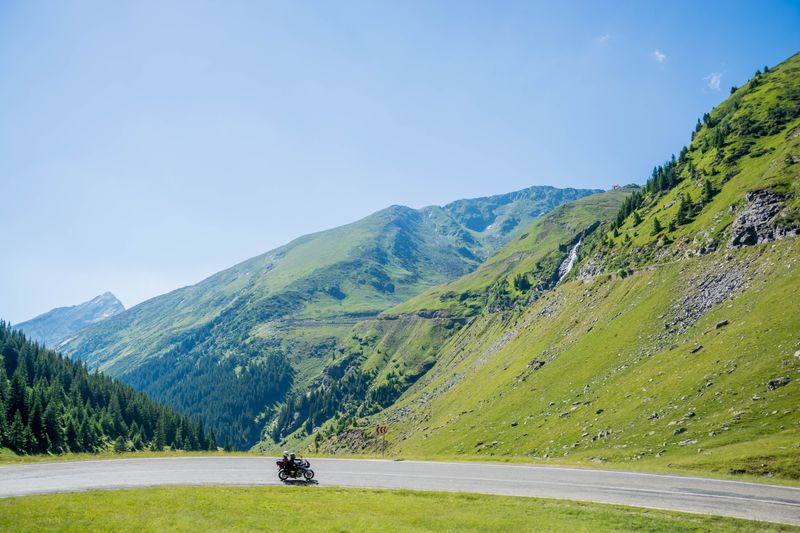 Your motorcycle doesn't have the same luggage space as your car, which means that you cannot bring everything with you. You can start by determining what you want to bring – your clothes, shoes, or undergarments – and then cut the amount in half. You don't need to bring too much stuff because you can always have little stopovers and visit Laundromats along the way.
Study your motorcycle
No matter how much you plan and hope for it, you can't expect to have a perfect, repair-free motorcycle tour. You'll be traveling for days in a row, and chances are your motorcycle will need minor fixes along the way. To ensure that your tour will be as hassle-free as possible, take the time to study your motorcycle and know which parts are unique and which are the smallest to carry.
Once you have this information, purchase those parts and bring these with you. You'll want to be prepared for whatever issues your motorcycle might face, and be able to fix these and replace unique parts immediately.
Consider staying in for the night
Going around the world means visiting different places. And sometimes, the diversity of every country or region can compromise your safety while you're on your motorcycle. In some countries, road hazards aren't as visible, and livestock is free to roam around anytime, anywhere. If you travel at night and you're visiting places like these, you might encounter accidents.
Plan to make frequent stops
One of the distinct advantages of riding your motorcycle around the world is that you have the liberty to decide where to stop. Once you embark on your motorcycle tour, continue with that exact same mindset. Avoid focusing too much on your destination. Instead, take all the time you need to make stops, to take pictures and to talk to locals. All of these will contribute to an amazing travel experience!
Change your money into local currency
You'll be traveling to new places, and you'll never know if there are ATMs or banks around that area. For you to be prepared for whatever may come your way during your travel, it's best to change your money into local currency. You need to have enough resources for food, accommodation, emergency repairs and other unexpected expenses along the way.
Pay your bills before you leave
Since you'll be traveling around the world, you'll probably be gone for a couple of weeks or even months. And you can't have all the fun you want if your postpaid providers are following you up on your existing bills, right? Before you step on your worldwide adventure, pay all of your bills so your mind can focus more on the sceneries in front of you.
Final notes
Sure, you might be excited about your upcoming travels, but before anything else, you should make sure that you have enough experience under your belt so that you can enjoy your trip without any nasty incidents such as a fall or accident on your motorbike. You should be careful about what you do and what you bring with you during your travels because some resources are limited. But that doesn't mean that you need to compromise on the fun! As long as you follow the tips I've presented in this article (along with your eagerness to finding new adventures), you're guaranteed to have a memorable motorcycle tour around the world!
---
There's no better way to explore the world than on a motorbike. Join an adventure motorcycle tour for an unmatched sense of freedom that will leave you begging for more!
Find out more about motorcycle safety and how to protect yourself in case of accidents at Stewart Guss.