3 Quick Tips for Your Motorcycle Tour Around New Zealand
The go-to resource for planning your motorcycle tours and holidays. Find all you need to know about the top destinations, and routes to make your biking dreams come true.
Discover Motorcycle Tours now
New Zealand is a wonderful place to travel around by motorcycle. There are so many beautiful places to visit: breathtaking mountains, one-of-a-kind valleys and incredible views of the ocean.
Why by bike? This experience can give you what a car can't: when riding a motorcycle, you'll be able to fully immerse in this beauty; stop to appreciate the scenery, feel the breeze in your face and enjoy this magical country on two wheels (as it should be)!
Before we start with the tips for motorcyclists traveling around New Zealand, here are some important facts you should consider:
Kiwis ride on the left side of the road.
All bikers should pay their share for using the roads: all adult motorcycle owners, as well as those who rent a bike, are obliged to contribute to the rates.
You need to have a license for riding a motorbike in New Zealand.
It's also absolutely vital to remind you that even though New Zealand has safe roads, motorcycling can be very dangerous – as in every other country. According to the New Zealand Transport Agency, 1207 motorcyclists were injured in crashes during 2016 and the beginning of 2017.
And even though New Zealand has an accident compensation scheme that allows you to get the necessary treatment, healthcare in this country is pretty expensive. That's why it's very important to have an insurance that will cover all possible accidents.
Are you convinced to go motorcycling around New Zealand? Find the tour of your preference and check out these quick tips to make the most out of it!
1. Choose the Right Road and Time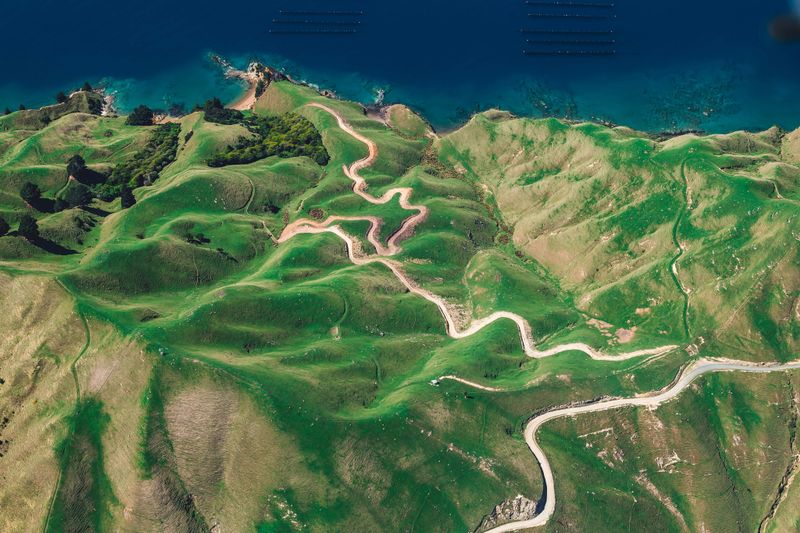 New Zealand's roads are a biker's dream: clean, smooth, not to mention the scenery that surrounds them. Besides, they're usually empty due to a small population, so you can enjoy your ride without being bothered by a passing car or a bus full of tourists.
However, there are some busy roads used by trucks and other large vehicles that I don't recommend to enter (usually these are highways/motorways). Choose one where there's the lowest possibility of a crash and injury.
Warning! When talking about roads, it's important to mention that you shouldn't ride at night. Wildlife activity at night is at its peak; you don't want to run over an animal. During the daytime, you can also find sheep occasionally wandering around the roads, so watch the speed limit.
2. Adjust to the Weather
Motorcyclists can enjoy New Zealand at any time of the year. Each season offers spectacular colors, making New Zealand's scenery even more beautiful.
Nevertheless, the weather in New Zealand is quite unstable. Last year I was planning to ride around New Zealand, it was very stupid of me not to check the weather before I went. From the moment I arrived, it was pouring for 5 days! I had to travel by car, which was not half as fun as it could have been.
Of course, you can still ride your bike in inclement weather, but we all know it can ruin the experience. It's essential to check the weather beforehand if you plan to go motorcycling around New Zealand. Check reliable weather services like NewZealand.com or MetService for more accurate information about the weather in the country of Kiwis.
3. Travel by Day
If you have a guided motorcycling tour, luggage transfer between the hotels will be organized for you. However, if you plan on traveling alone, you need to pack your things smartly. The lighter your luggage is, the less your bike will weight. Your backpack should include the following essential items:
Waterproof jacket and pants, fleece jacket, shoes comfortable for motorcycling and a set of clothes for some other occasions
Sunscreen, sunglasses
A helmet
First aid kit
A repair kit for fixing your motorcycle
Insect repellent
Maps
Some more facts for motorcycling tourists in New Zealand
Watch speed limits, as there are numerous signs on all the roads. The highways and roads are constantly monitored, so you won't get away with exceeding the speed limit.
In New Zealand, you are required to wear a helmet by law. If you don't want to buy one, you can surely rent one.
Riding under the influence of alcohol or drugs is a very serious offense in New Zealand, where random breath tests happen on the roads all the time. You can be stopped and questioned at any time, so be responsible about drinking and driving.
Obtaining a travel insurance before coming to New Zealand is absolutely necessary.
You can either purchase or rent a motorcycle in New Zealand, which depends on how long you want to stay there. For shorter tours, of course, it's better to rent one.
Tom is a guest author from A-writer. You can reach him at G+ or Facebook.