The Most Astounding Motorcycle Routes in the UK
The go-to resource for planning your motorcycle tours and holidays. Find all you need to know about the top destinations, and routes to make your biking dreams come true.
Discover Motorcycle Tours now
Being a rider, I enthusiastically explored many roads around the world. I won't deny that it was an amazing experience altogether! However, the place which definitely needs a special mention is none other but the UK.
Yes! The United Kingdom is delved into many such splendid motorcycle routes which will definitely steal your heart. If you are a motorcycle rider like me, you will simply fall in love with them!
All you need is a two-wheeler and some time to spare with nature and you'll actually have a wonderful adventure on your bike.
Howbeit, of course, before you start your caravan, don't forget to check out the functionality of your motorcycle. Since you are going for a somewhat long ride, you won't want any obstacle in your path. Right? So, if you detect any problem, don't forget to fix it or sign up for a motorcycle tour where you can rent a bike.
Okay, before I start ending up into something else, let me introduce you to the fantastic motorcycle riding routes of the UK.
Antrim Coast Road in Northern Ireland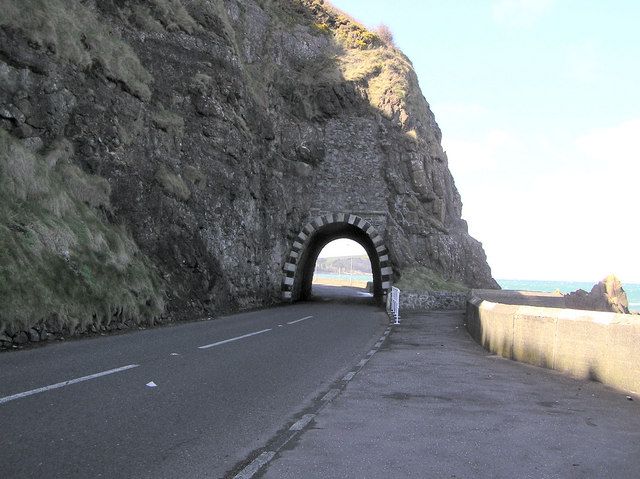 Geoff Hill of the Telegraph considers Antrim Coast Road to be one of the most amazing routes in the world for walks and rides. It surrounds the coastline of Northern Ireland, starting at Larne and going up to the famous Giant's Causeway.
While you ride on this route, you'll see a stunning set of tranquil villages present between the sea and various sloping glens. So, all in all, you will end up having an extraordinary experience.
The Trans European Trail
Image credit: ADV Pulse
This stupendous trail in the UK starts from Newhaven Ferry Port at East Sussex and ends up in the North Shields of Tyne and Wear. This 1,634-mile route is simply perfect for motorcycle touring in the UK.
What makes the Trans Euro Trail an excellent one is that it has been completely mapped, which makes it one of the biggest legal trails of the UK. And it is a great opportunity to explore other areas in Europe since the total length of this famous route is 2,112 miles. Fortunately, the UK is blessed to have 1,634 miles of that.
Keswick in Cockermouth, B5289
Image credit: Les Haines
A very small number of locations in the world can compete with the Lake District when it comes to natural beauty. No wonder this place is a go-to destination for more than 14 million people each year!
Among all the astonishing routes of this place, Cumbria is one of the best ones. The route starts from Keswick and reaches up to Cockermouth. I dare to say that you won't understand the real meaning of motorcycle riding until you come here.
As a tip, don't opt for the direct route across the A66. Instead, you can take the route beside the edge of Derwent Water and follow the road that covers the Seatoller village. Also, make sure to include the surrounding of the southern tip of Dale Head and the banks of Lake Buttermere and Crummock water in your itinerary.
Finally, head towards the north to reach Cockermouth. This is where you will know the real essence of motorcycle touring while riding in such a worthy road.
A470 in Wales
Image credit: Dave_S
This astounding route covers two stunning national parks and a couple of different coastlines. If you go for a ride here, you will be able to enjoy a really lively ambiance while the route passes through Storey Arms and the Brecon Beacons.
After reaching Brecon, the route takes a twist and turns towards Builth Wells. Here, you can slow down and spare some time to take a glance over the scenic beauty of the Abergwesyn Pass. Trust me, your eyes just won't believe it!
Last Thoughts
Now you know which are the most amazing motorcycle riding routes in the UK according to my experience. If you haven't tried riding on any of these roads yet, at least you can add them to your bucket list. I am sure you will eventually experience the thrill of these excellent motorcycle routes in the UK first-hand.